About the Practitioner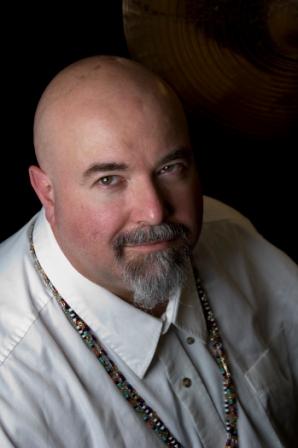 Rev. Papa Bruce L. Anderson

Reiki Master/Teacher
Holistic Health Practitioner,
California State Certified Massage Therapist
(CMTC #29422)
Member Associated Bodyworkers
& Massage Professionals
Ordained Minister- Universal Life Church Seminary

Founder of the American Holistic Umbanda House
~~~~~~~~~~~~~~~~~~~~~~~~~~~~~~~~~~~~~~~~~~~~~~~~~~~~~~~~~~~~~~~~~~~~~~~~~~~~~~~~~~~~~~~~~~~~~~~~~~~~~~~~~~

I earned my Bachelor of Arts in 1983 from St. Marys of California majoring in Communication/Art with minor studies in psychology. Following graduation I entered the aerospace industry as a neutron radiographer and production manager for the next twenty years. During that time I became the caregiver of a family member with traumatic brain injury. It was from this experience I chose to expand my natural healing talents receiving first and second degree Reiki attunements from Master Teachers Mark and Rhonda Gerych in San Fransisco and my third degree and master Reiki attunement from the Rt. Rev. Lynne McCaleb, Archprs.H. of Temple/Lyceum of Isis of the Stars at the base of Mt. Shasta.
After leaving the aerospace industry, I received further holistic and massage training at the World School of Massage and Holistic Healing Arts located in San Francisco, California. I blend the Japanese Healing Art of Reiki with Bodywork and Holistic counseling to support your health and well being.
I have done energy work all of my life and draw upon spiritual insight and guidance to support your life's journey. I am offer my own techniques of TaoReiki which combines Taoist principles with Japanese Reiki, and Ryoho Orishaki, an American Umbanda Healing System which draws upon the healing energies of the African Orisha . I believe healing is an ongoing process and I work together with my clients to enhance this state of being.
I work with clients who are coping with traumatic brain injury & post traumatic stress utilizing a combination of bodywork and Reiki to assist my clients to achieve balance and calm.
The American Holistic Umbanda House is dedicated to training healers through self work, healing others and community outreach.
Modalities Offered
♦ Reiki ♦ TaoReiki ♦ Ryoho Orishaki ♦
Swedish Massage ♦ Deep Tissue Massage ♦ Vibrational Healing Massage
Shiatsu Massage ♦ Manual Lymphatic Drainage ♦ Cranial Sacral Therapy
Feet First Reflexology ♦ Feet First Foot Rehabilitation
Energy Balance & Realignment
Chair Massage